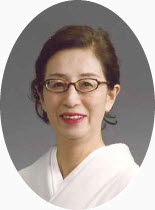 October 1, 2017
"If you focus hard and follow your dream, it will come true." Like these words, my father, Yo Sato was able to fulfill his dreams. And, the final embodiment of his dreams was the Sato Yo International Scholarship Foundation (formerly Sato International Scholarship Foundation).
The foundation was established in 1996; however, soon after, we were confronted by unexpected challenges such as the Asian Financial Crisis and tragedies of the Sumatra earthquake and the Great East Japan Earthquake. There were not a few students who were affected by these events; however, they were able to pave their way to create a path toward their future. And today, more than 700 SATOM graduates are active in the front lines of a wide range of fields—not only in their home country or Japan, but all over the world. There is a SATOM member who remained in Japan as a university researcher, while supporting our activities as board member of Sato Yo International Scholarship Foundation.

We shall further extend our hands to those students in need—so that they do not give up their dreams and move forward with aspiration. And to those students who have not yet been able to embrace their dreams, improvements will be made regarding criteria of eligibility and the overall system of our assistance so that we can help students bring their dreams to fruition.
Masako Fujita
Representative Director
Sato Yo International Scholarship Foundation
* As of April 2022, the number of scholars we have supported has exceeded 1,000.